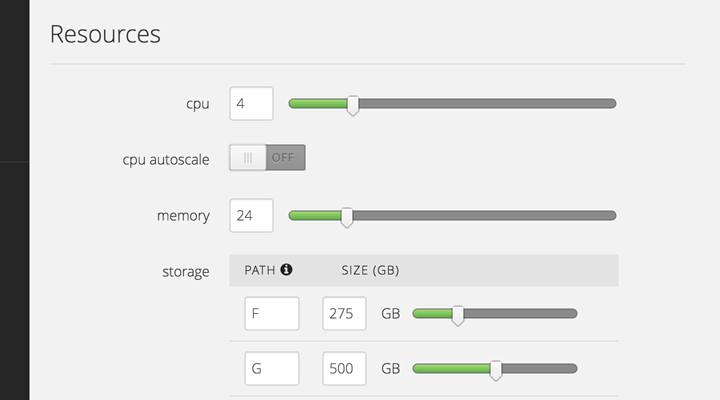 Persistent, 100% Flash Storage
Hyperscale provides high performance SSD local storage, up to 1 terabyte total per server. Expect a minimum of 15,000 IOPS, with maximum IOPS spiking much higher.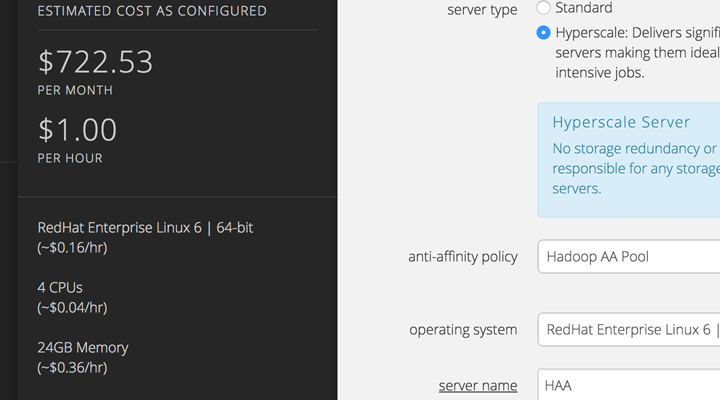 Custom Sizes
Just like our Cloud Servers, size Hyperscale instances to your own specs, with any combination of compute, memory, storage, and operating system.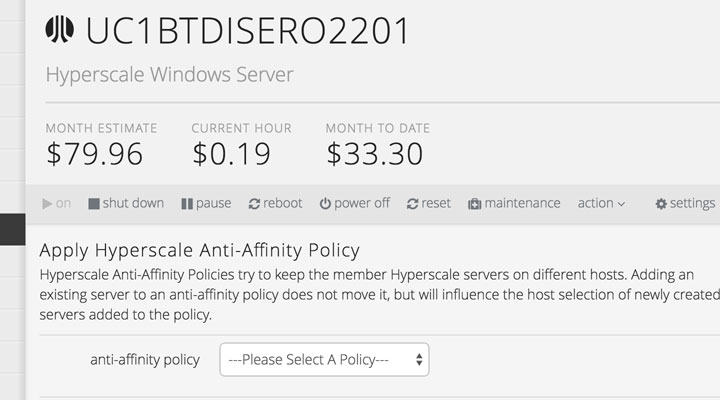 Anti-Affinity Policies
Anti-affinity policies make it possible to spread workloads across physical hosts, which is especially useful for Hyperscale servers that rely on local storage without integrated backup.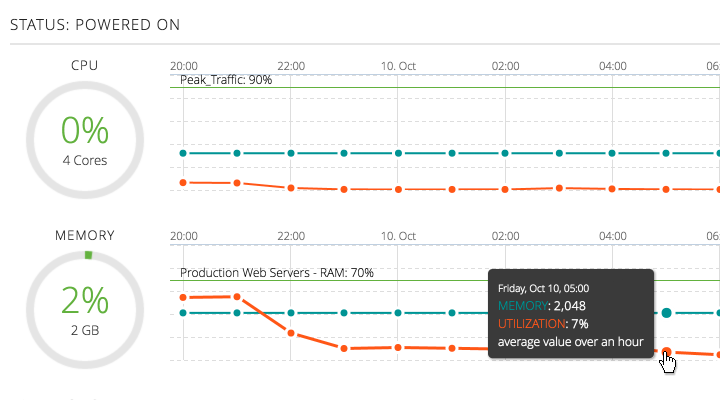 Get Notified Of Usage Spikes
Create CPU, memory or storage alert policies, apply them to servers, and consume alerts in 3 key ways—email, webhook, or through visual indicators in the Control Portal interface.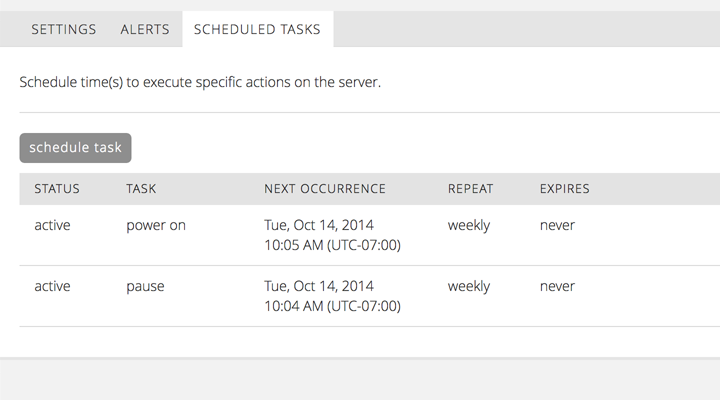 Set And Forget It With Scheduled Tasks
With scheduled tasks, automate and coordinate maintenance activities, turn off developer machines over the weekend, or automatically delete or archive servers at the end of a project.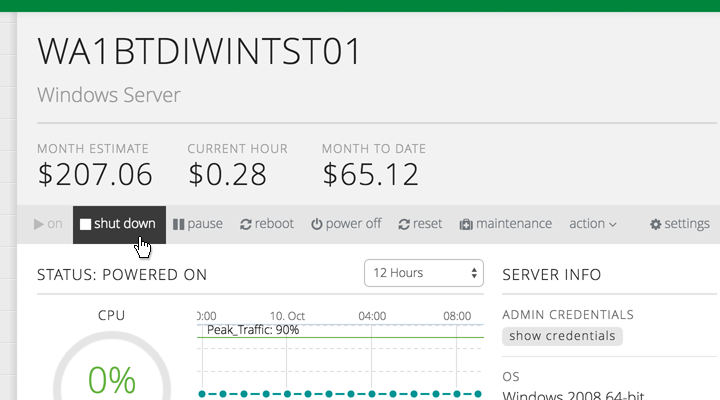 Easily Perform Power Operations
Access and control your server's status via a simple power menu.